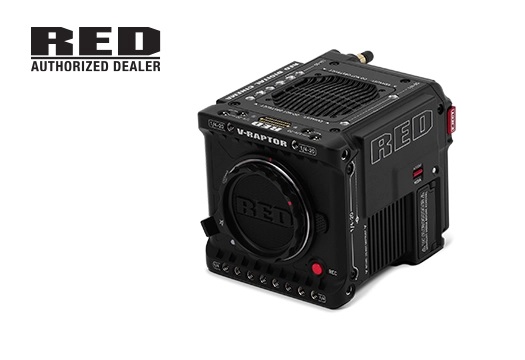 RED DIGITAL CINEMA V-RAPTOR 8K VV + 6K S35 Dual-Format DSMC3 Camera (Canon RF)
V-RAPTOR 8K VV is the most powerful and advanced RED cinema camera ever. As the brand's new flagship system and sensor, as well as the first entrant into the new DSMC3 generation of cameras, V-RAPTOR stands alone at the forefront of the of digital image capture technology.
Featuring a groundbreaking multi-format 8K sensor- with the ability to shoot 8K Large Format or 6K S35, it unlocks the largest lens selection of any comparable camera on the market and allows shooters the ability to always deliver at over 4K. The sensor also boasts the highest recorded dynamic range of any RED camera and the fastest ever cinema quality scan time. With a dynamic range of over 17 stops and featuring scan times 2x faster than any previous RED camera, allowing users to capture up to 600 fps at 2K.
For more information visit: https://www.amt.tv/red-v-raptor-8k-vv-6k-s35-dual-format-710-0342.html