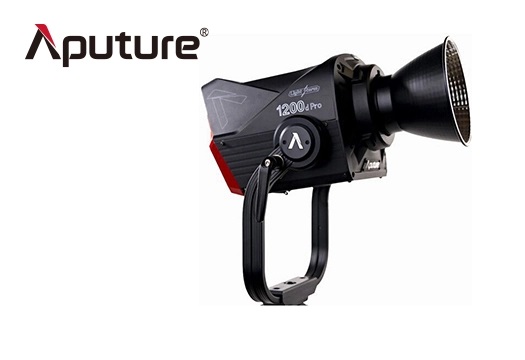 There's a Storm Coming
The Light Storm 1200d Pro is the flagship Light Storm product and the brightest fixture in the Aputure and Light Storm lineup. It utilizes a 1200W Daylight COB chipset to compete on the same level as industry-standard HMI Lights, with a staggering 83,100+ lux output at 3 meters with the Hyper Reflector (Narrow).
The LS 1200d Pro is the first and only Bowens Mount LED on the market with a 1200W COB, making it the highest output LED fixture compatible with Bowens Mount modifiers like Aputure Light Dome soft boxes and Lanterns. The LS 1200d Pro can also be accompanied by Bowens Mount soft boxes made by manufacturers such as DoPchoice and Chimera Lighting.
As a professional Light Storm series fixture the 1200d Pro features enhanced, stepless dimming, as well as light control in 0.1% increments, ensuring that you get the exact amount of light that you need.
For more information visit: https://www.amt.tv/aputure-ls-1200d-pro-1200w-point-source-led-storm-daylight-source-with-standard-bowens-mount.html