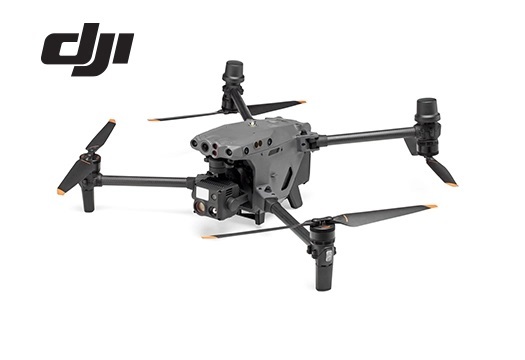 Introducing the DJI M30 Series
The new DJI Matrice 30 is DJI Enterprise's flagship drone that fits in a backpack. It integrates multiple high-performance sensors into one single camera payload, is controlled with an ingenious redesigned remote control and runs on upgraded Pilot 2 software, which significantly improves the flight experience. The M30 model offers much more power, endurance and capability for rugged professional uses, while its size makes it ideal for easy transportation and fast setup.
Apart from its outstanding performance and new format, the DJI M30 allows professionals to fly and perform beyond their immediate surroundings. It integrates smoothly with the new DJI FlightHub 2 fleet management cloud-based software and the DJI Dock for collaboration with remote and unattended operations, bringing efficiency innovation to various industries.
The M30 series comes in two versions, the M30 and the M30T. The M30 model integrates a 48 megapixel 1/2'' CMOS sensor zoom camera with 5×~16× optical and 200× digital zoom, a 12 megapixel wide-angle camera, 8k photo 4K/30 fps video resolution, and a laser rangefinder which can give the precise coordinates of objects up to 1,200 meters away. The M30T features an additional 640x512 px radiometric thermal camera.
For your information visit: https://www.amt.tv/dji-matrice-30-rtk-drone.html