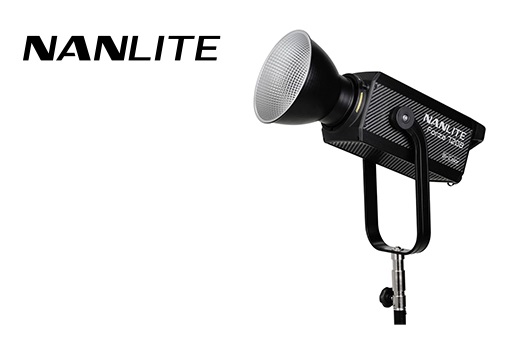 Nanlite Forza 720B Bicolor LED Spot Light
Delivering an incredible amount of accurate, bicolor light with a premium metal build-quality and a suite of control options, from a respected maker of video-production lights with nearly 30 years of experience — the Nanlite Forza 720B LED Spot Light redefines performance and value in high-powered fixtures. With a rated power of 800 watts, Forza 720B fills production roles handled by powerful HMI lights in a much more lightweight, compact, and heat-efficient package, with the versatility of bicolor.
The Forza 720B can create the effect of sunlight pouring through windows no matter the time of day you're shooting, while also being nimble enough to dim from 0 to 100% with 0.1% increments, always letting you fine-tune for your needs. Its bicolor LEDs give you the CCT range of 2700-6500K, giving you the ability to mimic warm indoor lamp light and the golden hues of sunsets.
With a CRI of 96 and TLCI of 97, Forza 720B provides a high level of accuracy so you can be assured that your work will have precise color reproduction.
For more information visit: https://ksa.amt.tv/nanlite-nanlite-forza-720b-bicolor-led-spotlight.html