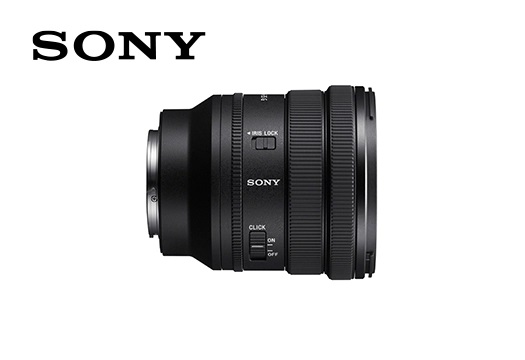 Ultra-light, versatile wide-angle power zoom
Sony's vast expertise brings you the world's lightest full-frame F4 wide-angle power-zoom lens, giving today's content creators refined imagery, expression and control. A new power-zoom system in a compact lens is suitable for small crews or solo shooting. It is ideal for stills too, with beautiful G lensTM rendering and astonishing AF performance.
This compact, lightweight full-frame constant-F4 wide-angle power-zoom lens delivers superb G Lens image quality. It includes two AA (advanced aspherical) elements, a Super ED (Extra-low Dispersion) element and an ED element to effectively suppress distortion and aberration. A circular aperture and controlled spherical aberration enhance bokeh quality, while 0.24‑m minimum focus enables stunning close-ups.
For more information visit https://www.amt.tv/sony-fe-pz-16-35mm-f-4-g-lens.html